Best Daily Pick Flowers In Singapore
Each day, we design a different SURPRISE bunch of market-fresh flowers. Simply choose a size and colour for your sweet surprise!
All flowers come with a personalised message card, care instructions, and plenty of water to keep them nice and fresh. They also come in a neat plastic carrier so they are easy to carry.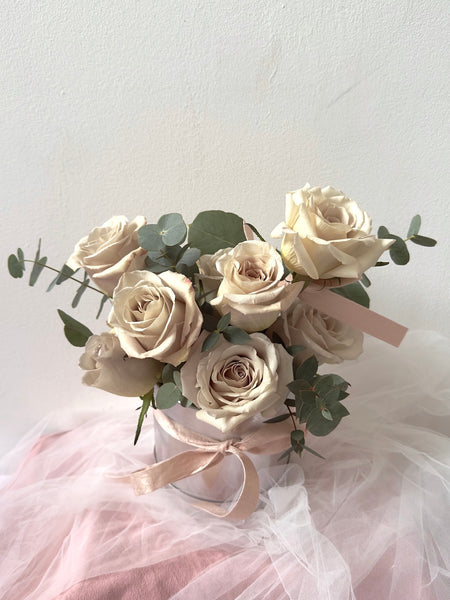 Our stunning daily pick flowers feature a unique design each day, you don't have to worry about receiving the same bouquet more than once.
You can expect to receive the most beautiful daily bouquets made with the freshest flowers and foliage of the season.
Read more




How To Order Our Daily Pick Flowers

Step 1: Pick A Size

Choose from our small, medium, and large bouquets or loose stalks. Our flowers are handpicked daily from flower markets in Singapore, ensuring their freshness.

Step 2: Arrange Your Delivery

Pick your preferred delivery date and time slot.

Step 3: Enjoy Your Beautiful Bouquet

All you've got to do now is wait for your daily flower delivery and indulge in the beauty of our gorgeous flowers and foliage.

Why Choose Our Daily Pick Flowers?

Affordable Daily Bouquets

Our daily pick flowers are a perfect way to brighten your home or treat yourself without breaking your bank.

If you're looking for a wallet-friendly way to beautify your space or a gift for someone special, they are just what you need.

Free Islandwide Daily Flower Delivery

You may have noticed that all our exquisite daily bunches and loose stalks come with free delivery. We offer free delivery to most places in Singapore except for restricted areas such as military zones and the airport.

Please check out the FAQ page for more info on the restricted areas that we are unable to deliver to. Alternatively, please contact us at admin@urbanmeadowflowers.com.sg before placing an order to ensure that your delivery address can be reached.

Frequently Asked Questions About Our Daily Pick Flowers

Will my daily bunches look like those on your website?

Our bouquets are one-of-a-kind. This means that they won't look like the flowers featured in the pictures.

But, don't worry! Our skilled and creative florists have the skills needed to create exquisite masterpieces that will blow you away.

What time will my daily bouquets be delivered?

Your flowers will arrive within the time slot selected during checkout.

Here are our available time-slots:
10am - 2pm (N.A. on Sundays)
2pm - 6pm (N.A. on Sundays)
6pm - 10pm (N.A. on Weekends)
11am - 3pm (Sundays only)


How can I make my flowers last longer?

We recommend:
Removing withering flowers
Changing the water in the vase once every few days
Making sure that you use a clean vase to store your flowers


You may refer to our FAQ page for detailed instructions on how to care for your flowers.

How do I cancel or make changes to my order?

Please email us if you need to make changes to or cancel your daily pick flowers order.

Do you offer weekly flower delivery?

Yup, we do!

The bouquets in our weekly/bi-weekly/monthly subscription flower deliveries are available in 3 different sizes and are great as a gift or centrepiece in your home.